Growing Aubrieta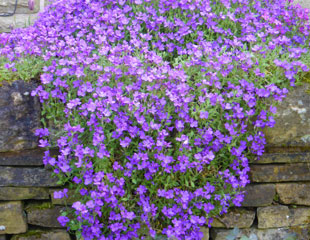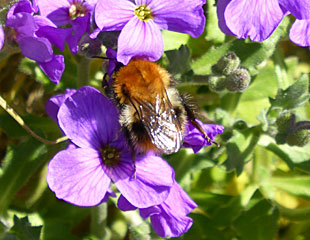 Aubreita is a low growing evergreen perennial which forms a matt of flowers and is good for the front of a border or better still, tumbling down a wall.
It is fully hardy and grows best in a sunny spot but will grow in semi shade. It requires next to no maintenance and is trouble free. To keep a compact shape cut back after flowering. Although Aubrieta is not scented, it is attractive to bees and long flowering.
There are varieties in light blue, mauve and pink and some with variegated foliage, all are low growing small plants.
Although a very simple and common garden plant, it is a lovely sight in spring to see a well established Aubrieta trailing over a wall a mass of blue, purple and pink really pretty and cheerful.
There is very little more to say about this easy to grow perennial, except there is bound to be a spot in your garden for one or two.