Welcome to the Sunday Gardener
June is the beginning of the gardener's summer and hopefully a warm month with lots of light and good growing weather.
All risk of frost has passed and tender vegetables such as courgettes, cucumbers, tomatoes, French beans along with bedding plants can all be planted out safely.
Fruit which is starting to ripen such as strawberries will need to be protected from the birds and is best covered with netting.
lots to do and enjoy in the garden this month.
The Sunday Gardeners Calender for June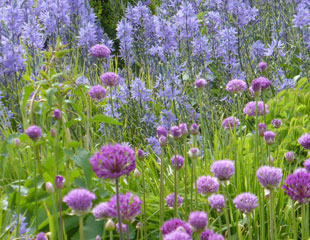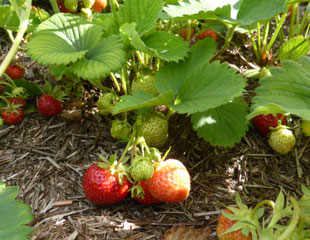 Allium are easy to grow tolerant of most soils and look great combined with many garden plants. For growing tips and planting combinations
Strawberries are a rewarding crop to grow as how doesn't love a fresh tasty bowl of strawberries. In June they are starting to ripen and need protection; tips and advise on how to make a cheap fruit cage.

Gardening tips and help on how to grow all sorts of vegetables and inspiring images of vegetable in some of our best RHS and show gardens on Pinterest.
More than ever gardening is about being greener and helping wildlife. Ideas about wildlife friendly plants and plants for bees and butterflies which are easy to grow and will ensure your garden has a buzz.