Welcome to the Sunday Gardener
May weather has started much as April leaves us, changeable, cold and with some frosts. The May gardening calender has ideas for this month; but whatever gardening you are doing, take note of the weather, tender vegetables and bedding plants need to be in the greenhouse, a conservatory or under a cloche or fleece until the cold spell passes.

May is the traditional time to execute the "Chelsea Chop" and the May gardening calender advises what to sow and plant now. It's also time for planting out sweet peas.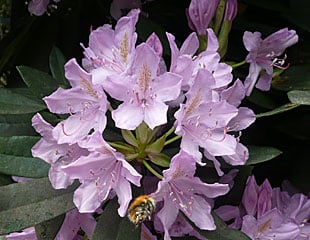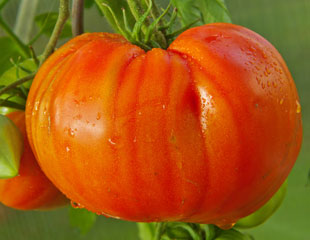 Rhododendrons have a long flowering season throughout April and May. They are easy to grow wanting little more than an acid soil and love dappled shade.
By May Tomato care is starting in earnest with watering, potting on, and removing side shoots. The young plants will also need staking and support. Complete guide to growing Tomatoes.
The oriental poppy is a lovely spring flowering herbaceous perennial which does come back each year very reliably. Great colours and low maintenance all, that is needed is some plant supports.
A great spring combination of Aquilegia 'Swan-Lavender' with Euonymus fortunei 'Emerald Gold' and Rhododendron luteum. All are are easy to grow with the added bonus the Rhododendron, luteum, is scented with great Autumn colour.
Gardening tips and help on how to grow all sorts of vegetables and inspiring images of vegetable in some of our best RHS and show gardens on Pinterest.
More than ever gardening is about being greener and helping wildlife. Ideas about wildlife friendly plants and plants for bees and butterflies which are easy to grow and will ensure your garden has a buzz.