Welcome to the Sunday Gardener
May is a month for planting out in the garden and veg plot. Not all plants can be planted out because some areas of the country can still have frosts until the end of the month. Where it is colder and more exposed it is still too early to plant out bedding plants and tender vegetables.
The Sunday Gardener's Calendar for May is a complete guide for planting in May so you can decide what to plant now.
Check out also the "Chelsea Chop" to keep perennials in check.


It is hard to beat Alliums for style. Tall, stunning colours and a reliable bulb which comes up each year. Alliums looks just great with many of our garden favourite plants. Illustrated is Allium christophii in the foreground planted with Persicaria bistorta 'Superba' and darker Allium behind. Great combination.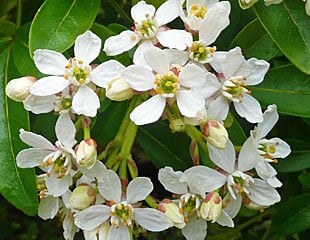 Choisya ticks all the boxes. Easy to grow, evergreen with lovely bright green foliage, and with pretty sweet scented flowers. Choisya are in flower in May and are amongst the loveliest of our scented shrubs.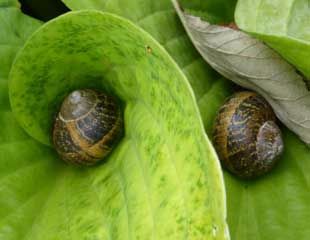 We love Hosta but so do the slugs and snails. The shoots are emerging on Hosta and many other tasty slug tit bits, delphinium, clematis, tasty lettuce in the veg plot. Now is the time to beat the slugs.
Gardening tips and help on how to grow all sorts of vegetables and inspiring images of vegetable in some of our best RHS and show gardens on Pinterest.
More than ever gardening is about being greener and helping wildlife. Ideas about wildlife friendly plants and plants for bees and butterflies which are easy to grow and will ensure your garden has a buzz.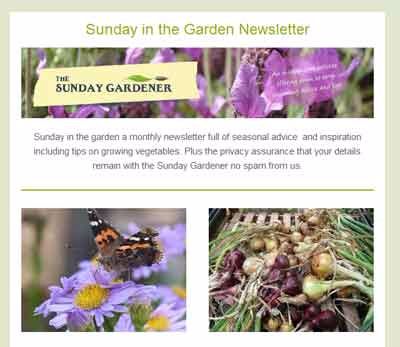 "Sunday in the Garden" is a monthly newsletter with seasonal advice and ideas. Each month there are tips on how to get the best from your garden featuring easy to grow plants to sign up.